07/29/2022
AMB 2022
WE LOVE AUTOMATION – innovative solutions for autonomous manufacturing
At AMB 2022, DMG MORI will present its extensive portfolio of automated and digitized manufacturing solutions for competitive production.
Automation, digitization and advanced technology integration – at AMB in Stuttgart from September 13 to 17, 2022, DMG MORI will present comprehensive answers to the current trends in machine tool manufacturing. The diverse exhibition at the 2,000 m² booth includes 22 high-tech machines, half of which are automated with innovative workpiece or pallet handling as well as robots. In addition to the well-known Robo2Go Max and MATRIS light developments, DMG MORI will show the world premiere of the PH Cell Twin as a highlight, which can be used to automatically supply, for example, two DMU 50 with pallets. In the German hotspot of machining, the integration of technologies and processes will also be a focal point. This includes complete machining on 5-axis machining centers as well as the impressive turn & mill machines and mill-turn machining centers. Further integration solutions for gear milling and grinding reinforce the range of products. The resulting complexity is broken down holistically with intelligent digitalization tools – starting with customer-oriented engineering with Digital Twin, through connectivity solutions for open machine-to-machine communication, to intelligent planning and control systems. The workshop-oriented operator support TULIP and the successful customer portal my DMG MORI complete the portfolio.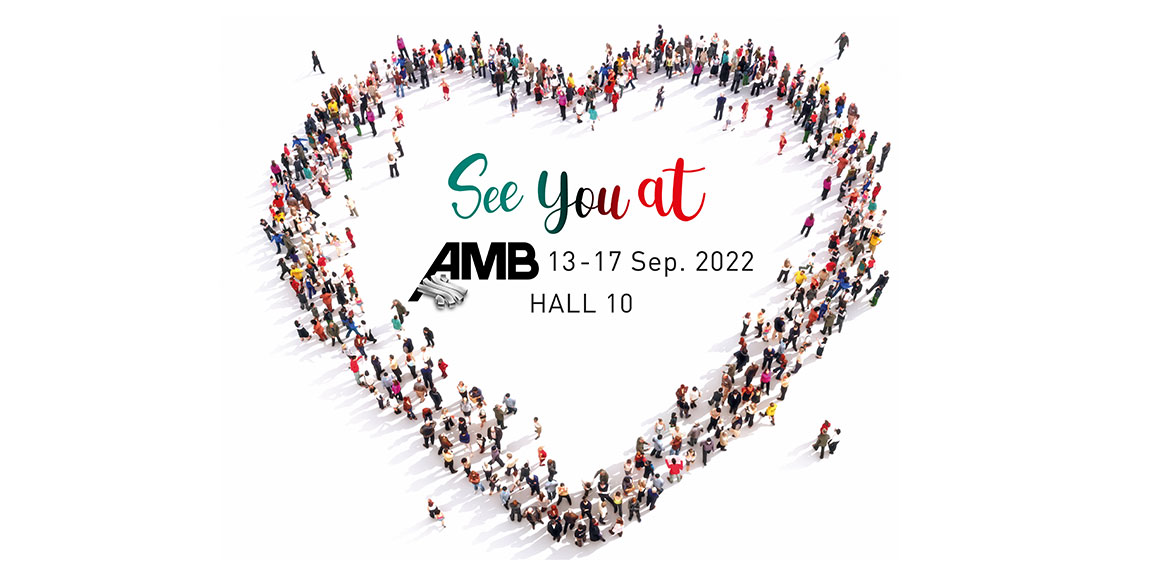 Automation Excellence: Consistently automating manufacturing processes
Automation of production is currently the most important future topic in machine tool manufacturing. With the perfect integration of hardware and software, DMG MORI consistently aligns its entire product portfolio to this. From standard systems to turnkey projects, the innovation leader designs and implements holistic manufacturing solutions that make a lasting contribution to increasing productivity. At the AMB, DMG MORI will be showing, among other things, the RPS 14 round pallet storage system on an NHX 5000, as well as the Robo2Go Max on a CTX gamma 2000 TC and the Robo2Go Milling on a DMU 40 eVo. With the WH 3 Cell  and the MATRIS light, two very compact automation solutions will also be on display. The TH-AGV automated guided vehicle will also be loading a DMC 80 FD with tools. The highlight in the automation portfolio will be the new PH Cell Twin, via which two DMU 50 are linked.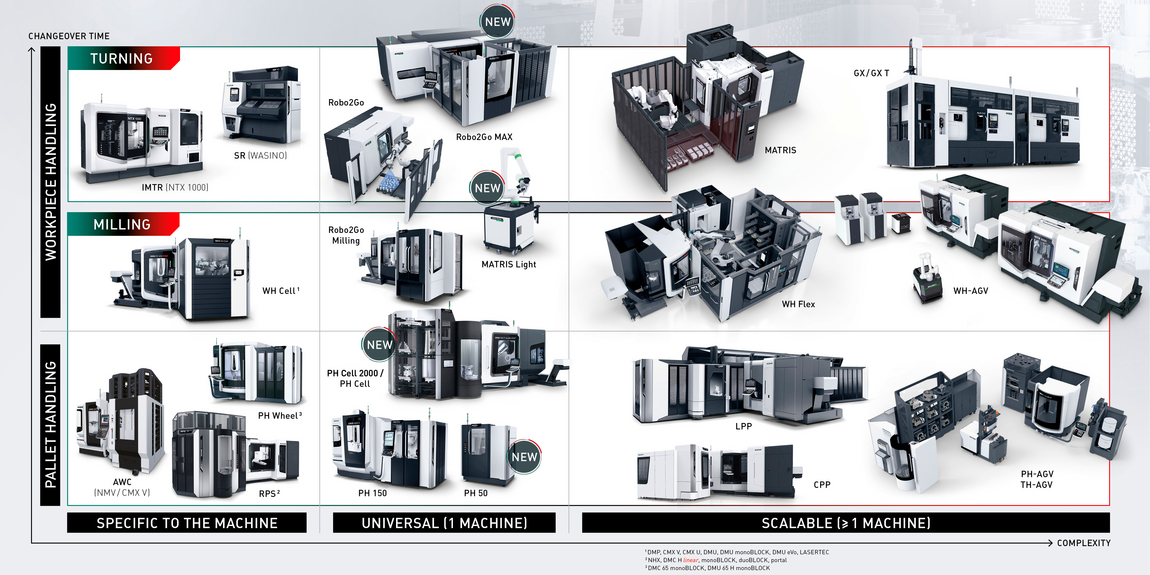 World premiere: PH Cell Twin – Compact pallet handling for two machines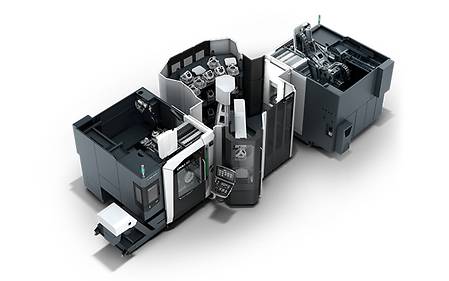 In the production of small batch sizes, DMG MORI's PH Cell 300 and PH Cell 2000 have proven themselves with their high degree of flexibility and ease of operation. With the PH Cell Twin, the machine tool manufacturer is now expanding its range of compact and modular pallet handling systems. The consistent development of the successful concept is designed to flexibly automate two machining centers. Depending on the design of the storage unit, it offers space for up to 30 pallets. The PH Cell Twin is compatible with various models of the DMU monoBLOCK, DMU H monoBLOCK and DMU eVo series as well as with the DMU 50 and the CMX U series. Both the pallet handling itself and the second machine can be retrofitted.
Technology integration: Complete machining at the highest level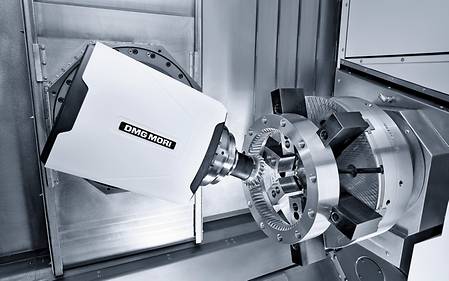 Through the integration of innovative manufacturing technologies in one workspace, throughput times can be drastically reduced. For this reason, complete machining on 5-axis machining centers, turn & mill machines and mill & turn centers has been a major priority in DMG MORI's product range for many years. The range of services has been continuously developed, so that today gear milling and grinding are also performed in one and the same clamping. Sophisticated tool solutions and, above all, the exclusive DMG MORI technology cycles increase the versatility of the machines to such an extent that reclamping operations are a thing of the past. This increases the utilization of the machining centers and at the same time creates capacity on other machines that were previously part of the overall process.
DMG MORI Service: Digital service processes for maximum transparency and speed
Since my DMG MORI launched in 2019, around 30,000 customers have already opted to use the online service portal. The digital support in service cases enables faster help and absolute transparency – free of charge. Service requests can be started via my DMG MORI at the touch of a button using an interactive request form from a PC as well as a smartphone. Specified service requests with optionally attached photos or videos are sent directly to the right DMG MORI service expert. Meanwhile, the "Tracking & Tracing" function ensures transparency across all service processes and procedures. Even spare parts orders can be tracked to the minute. All commercial and technical documents are stored in my DMG MORI.